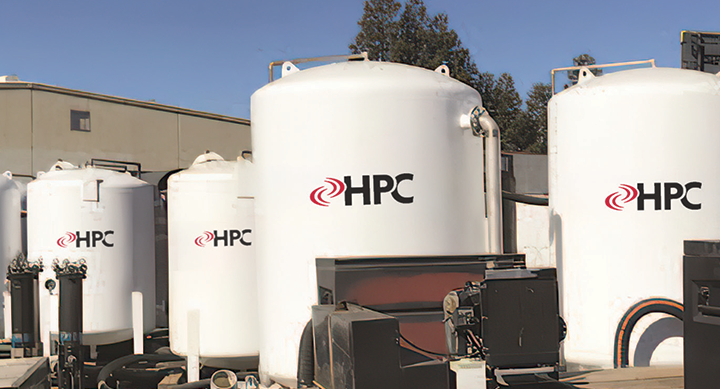 COMPLETE WATER SOLUTIONS
From sourcing to hauling to treatment, HPC Industrial is your complete water solutions provider. We specialize in helping utilities, construction firms, oil and gas operators, contractors and industrial facilities by managing their water problems cost effectively.
 
FILTRATION SUPPORT
On average, HPC Industrial performs 75-80 hydrotests and 90-100 excavation and dewatering projects a year, all while abiding by local governing bodies for permitting and discharging under individual permit limits. 
On-site water treatment provides significant cost, time and logistical advantages. 

HPC can design, build, engineer and adapt to any filtration requirements. Our in-house chemical engineering team has the experience to resolve any  problems a customer could encounter. We are your complete solutions provider.
SERVICE CAPABILITIES
•     Mobile water filtration
•     Surface water filtration
•     Carbon water filtration
•     Water storage & transfer
•     Liquid & soil sampling
•     Water hauling
•     On-site project management
•     Carbon pig vent scrubbing
•     WWTP bypass & augmentation
 
EQUIPMENT OVERVIEW
•     Particulate skids
•     Sand filters
•     Trailer mounted systems
•     Mobile vacuum system
•     Carbon vessels
•     Custom surface water systems
•     Lake tanks
•    Pumps
•    Clarifiers
 
CASE STUDIES
LARGE EXCAVATION – Washington, D.C.
HPC Industrial encountered more ground water than expected, filtering 93 million gallons of water 24/7 for two months. The treated water was discharged to the surface water canal on the property in accordance with permitting rules. There were no notices of violations throughout the entire process.

LAND AND SURFACE WATER DISCHARGE  – Iowa
HPC Industrial supported a pipeline hydrotest project by pumping source water from an adjacent river. The Total Suspended Solids (TSS) were removed from the water and chlorination was added. After the water was used to test five sections of pipeline, HPC provided a filtration system for discharge at 1,000 GPM back into the environment as clean water.

LAND AND SURFACE WATER DISCHARGE – Northern California
HPC Industrial was tasked with collecting and treating 200 GPM of groundwater at a major construction site. The amount of water encountered was much greater than expected. While waiting for a new permit to treat 1,200 GPM onsite, and ensuring that the construction project remained on schedule, HPC quickly came up with a plan to transport the excess water to temporary storage tanks and find alternate dispositions for the water, including agricultural uses and some landfill disposal. Once the new permit was approved, HPC was able to treat and discharge the water 100% onsite. In the end, HPC treated over 53 million gallons of water and ran 24/7 for three and a half months.

PIPELINE HYDROTESTING – Southern California
HPC Industrial performed multiple hydrotests in drought desert conditions, bringing water back to the lake tank to treat and then reuse. The project was completed ahead of schedule despite challenging conditions, saving the customer money.