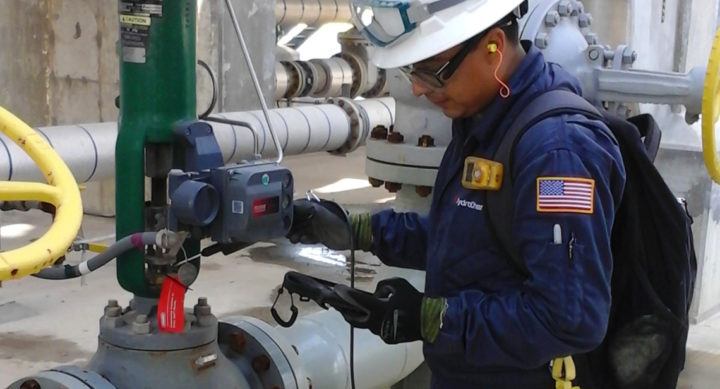 HPC Industrial is the largest provider of environmental compliance Leak Detection and Repair (LDAR) personnel, processes and technology in North America. HPC Industrial LDAR operates in over 150 client facilities.
More than 550 trained, dedicated and experienced specialists provide the safest, most comprehensive and innovative compliance services and solutions in the industry. Our field technicians and site supervisors manage programs using the latest LDAR technology and are supported by an experienced professional management group.
HPC Industrial LDAR is the only LDAR service provider with an ISO 9001-2015 calibration and service support lab. We ensure FID field equipment maintenance and repairs are managed quickly in compliance with strict intrinsic safety and environmental performance requirements.
We offer the safest and most comprehensive Method 21 compliance services available, including core LDAR monitoring/reporting, LDAR Database Management, LDAR compliance Tagging, OGI VOC detection camera sales and surveys, El Paso Cooling Tower, BWON, Compliance Audits and related compliance training.
Services
Environmental Compliance
OGI VOC Detection Camera Sales & Surveys
El Paso Method & BWON
LDAR Training & Auditing
LDAR Compliance Tagging & Remediation
LDAR Database Management
ISO 9001:2015 Certified
Products
Opgal Optronics OGI VOC Detection Camera Sales & Operator Certification Training