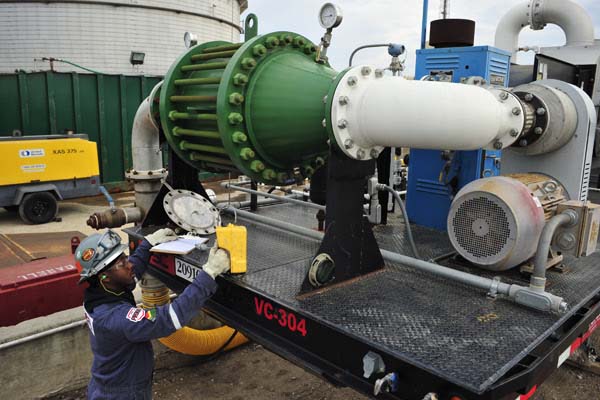 At HPC Industrial, we lead the industry in innovation and technology. This is evident in our use of the NOVAC carbon systems, John Zink combustors, hundreds of patents and the most robust safety systems.
HPC Industrial is the leading integrated vapor control and tank-cleaning maintenance service provider. Through decades of knowledge, HPC Industrial developed an industry-leading Vapor Control Management division led by a certified API Tank Entry Supervisor who works hand in hand with all tank-cleaning activities to control air quality on every site.
Control device applications range from simple carbon canisters to all-inclusive vapor combustor systems. Systems designed for zero emissions and redundant controls ensure safe operations and minimize environmental impacts.
Trained by the leading manufacturer of combustion equipment, the HPC Industrial VCM operations team has the knowledge and experience to ensure your degassing projects meet stringent regulatory and safety requirements.
Equipped with best-in-class safety features like nitrogen purge systems, pressure relief valves and in-line flame arrestors, HPC Industrial's fleet of trailer-mounted scrubber systems, vapor combustors and thermal oxidizers provide the safest and most reliable vapor control systems in the industry.