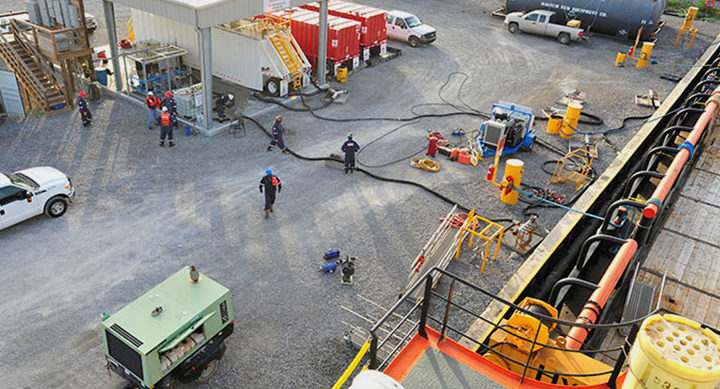 The oil and gas inland and offshore drilling and production businesses require an efficient use of their marine transportation fleet. Specifically, boats and barges carrying drilling mud and/or drilling and production waste are in constant demand during active periods. Marine transportation represents a major expenditure; therefore, efficient, effective and strategic cleaning services are required to minimize cost.
HPC Industrial meets these requirements through our network of full-service cleaning facilities and service sites. Each site maintains trained personnel to ensure rapid turnaround of the clients' marine assets and assist in management of the waste generated during these cleaning activities. Some of the facilities are located dockside and offer turnkey cleaning and waste handling of boats and barges, including crude oil and fuel transport barges, drilling fluid tanks and dry bulk holding tanks. These HPC Industrial locations also decontaminate containers being transported from various offshore and onshore production facilities along the Gulf Coast.
The Dockside Services team, in conjunction with the tank and vessel cleaning services group, has developed "Zero Entry" processes that have virtually eliminated the personnel entry time required during the decontamination of boat tanks and marine portable containers. This "Zero Entry" process combined with volume-reduction capabilities has proven to reduce overall cost for cleaning; most importantly, this process has potentially saved lives. Click here for Service Line Overview.
Full Service Locations
Two deep-water access docks in Port Fourchon
Combined total of > 800 feet of dock frontage
Full-service facility, including cranes and forklifts
Automated and conventional boat and barge tank cleaning
Automated and conventional container cleaning
Waste management and specialized waste transportation
Hazardous and non-hazardous waste management
24-hour per day operation
Additional Gulf Coast Support Locations
Boothville/Venice, Louisiana (servicing Theodore, AL)
Morgan City and Houma (serviced by Lafayette and Port Fourchon crews)
Intracoastal City, Cameron, Port Arthur, Galveston and West (serviced by Lafayette and Port Fourchon crews)
HPC Industrial's professional crews and specialized equipment are available for immediate dispatch 24 hours a day