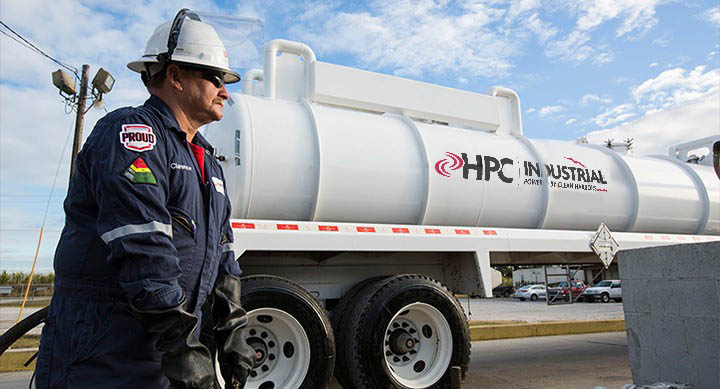 HPC Industrial's Asset Integrity team provides a turnkey service, performing every single function from beginning to end. 
Non-Destructive Examination (NDE)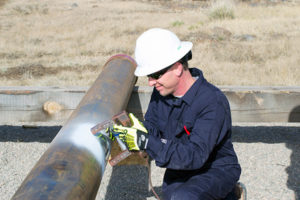 NDE is a highly valuable technique because it does not permanently alter the article being inspected, saving both time and money.
We offer a complete set of NDE and pipeline integrity evaluations to safely, accurately and efficiently provide information about your system assisting in in-line inspection validation, asset repair decisions and root cause determination.
Material Verification Services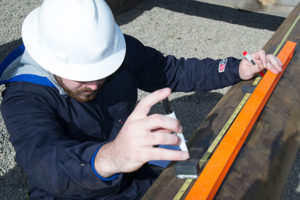 A non-destructive process that allows operators to determine the material properties of unknown carbon steel material in their systems.
Instrumented Indentation Technique (IIT): This testing method obtains yield and tensile strength utilizing the indentation load-depth curve. It measures various mechanical properties related to deformation and fracture with the indentation load-depth curve.
Optical Emission Spectroscopy (OES): A well-trusted and widely used analytical technique used to determine the chemical composition and concentrations of a broad range of metals. It can also produce carbon equivalency (CE) readings for weldability.
Hardness Testing: The hardness measurements are made using proven industry-trusted technology.
Asbestos & Lead Abatement
Safe asbestos remediation environmental services are a must in order to protect both people and the environment from this hazardous substance. Asbestos continues to be phased out in residential settings due to the many ill effects it can have on a person's health. However, asbestos is still a very useful material in many industrial applications, such as in oil and gas lines. As an experienced safe asbestos removal systems company, HPC Industrial has the resources needed to remove and dispose of this material within your operations.
Our asbestos remediation company takes measures across the board to ensure safe, responsible removal and disposal. 
Services Include