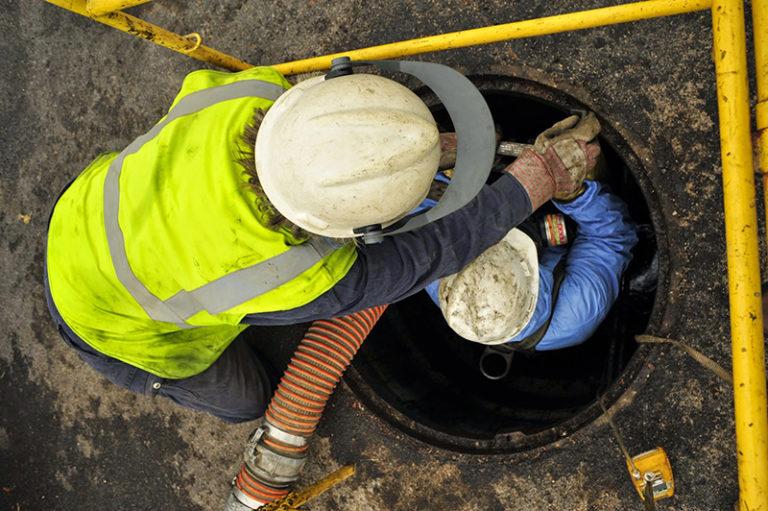 HPC Industrial is equipped to provide thorough cleaning for all types of manholes — from storm drains to electrical manholes. Regardless of the scope of the project, we place an emphasis on safety and service. Thorough utility manhole cleaning services are made available throughout the country thanks to HPC Industrial, a leading name in industrial cleaning and environmentally sensitive needs.
Why HPC Industrial?
Trained personnel.
Utility manhole cleaning services are among our full suite of industrial cleaning and maintenance services. We bring excellence and expertise to all of the services that we offer, thanks to our trained personnel. Our manhole cleaning company provides extensive training and continuing education to all team members. The goal is to ensure they have the skills and knowledge to execute seamlessly while assessing each job's risks to avoid injury or loss.
Cutting-edge equipment.
Our utility manhole decontamination division has invested in highly effective tools to make our work easier, more efficient and safer. We are able to analyze your cleaning needs and engineer methods in which to best carry out the work.
Extensive infrastructure.
HPC Industrial is a nationwide leader in industrial cleaning. We have a strong infrastructure in place that allows us to effectively service a wide range of clients throughout the U.S.. HPC Industrial has over 100 service locations across the country and more than 5,000 members on our team. In business since 1977, we also have a strong tradition as one of the most dependable resources in this space.