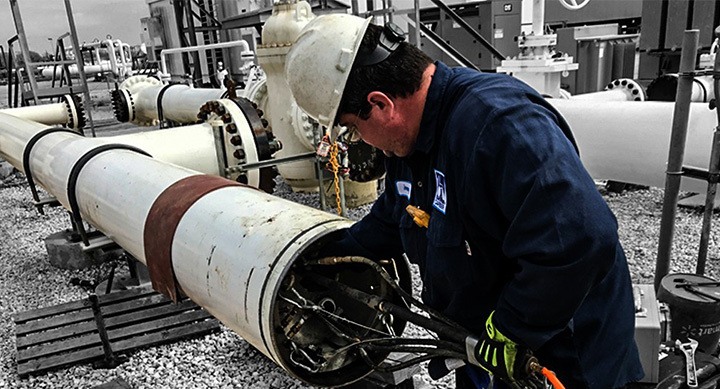 Welcome Carber!
January 02, 2019 |
Sarah Martin
I am proud to announce that, as of today, the transaction to acquire CARBER is official and final. This is an exciting and important day for all of us.
HPC Industrial and CARBER are both well-known leaders in the industrial services industry with impeccable reputations of safety, innovation and integrity. Your hard work in making the CARBER name one of the most recognized and respected names in the specialty mechanical services business was the very thing that excited us about joining forces. So, first and foremost, I want you to know we are honored to welcome all of CARBER to the HPC Industrial family!
Together, we will work to create a world-class organization. The combination of our companies has extraordinary potential for our customers and for each of you. We will work to be the safest, most efficient, most technologically advanced company of our kind with the most comprehensive training and career development for our employees.
Together, we will work through the challenges that come with any organizational change. We recognize that change can be difficult. In terms of the immediate future, very little will change. While a small number of staffing changes will occur, we will communicate them to you and keep you abreast as we move the organization forward. Most importantly, you will continue to follow the same processes and guidelines that
are currently in place, and you will continue to receive the same pay and benefits.
Together, over the coming weeks and months, we will work to integrate our processes, our culture and way of working. I know you will have questions, and I am committed to answering them as openly and quickly as we can. To start, we have included below a set of Frequently Asked Questions to provide you with initial answers to some of the things that are likely on your mind. I also invite you to visit www.hydrochempsc.com to learn more about our company. Please know that I am committed to sharing information with you on an ongoing basis. I will also be asking for your input in the coming weeks on issues of importance to you. Communication is and will continue to be a two-way street, since your voice is important to our continued understanding and success.
Together, we will build something great. You will see this theme represented in many ways – because building "together" is the key message we want to deliver. Together, with our customers. Together, with our employees. Please continue to remain focused on the task at hand and to deliver the highest quality services to our customers. Thank you for your trust, your passion and your hard work. Together, we have a bright future ahead of us. We are excited you are part of HPC Industrial, and again, welcome to the family!