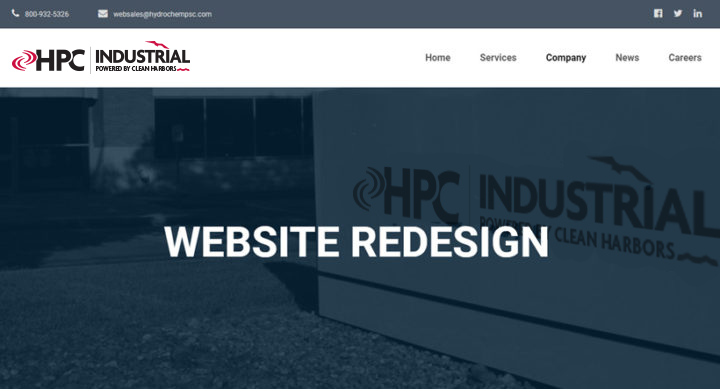 HPC Industrial Launches Website Redesign Focused on People
May 16, 2019 |
Sarah Martin
In today's industrial environment, it's tough to recruit and retain top talent and great people. HPC Industrial overcomes this by focusing on being the very best place to work. In fact, it's people that makes up the third foundational element of our business.
Just a few months after we launched HPC Connect, allows us to communicate directly to our field leadership and provide training, both on "soft skills" and training on our most recently developed technologies, HPC Industrial engaged a Houston-based technical firm, Indigo Beam, to completely redesign our website with a focus on our most important resource, our people and our potential employees.
"Nothing much was sacred." Explains Dick Hannah, the project lead at HPC Industrial. "We were open to new ideas and we didn't want to constrain the creativity of the web designers and developers at Indigo Beam, and the creativity and thoughtfulness behind the design that they delivered was extraordinary"
The new site is built on a responsive framework, making it look and perform beautifully on all sorts of devices. From layout decisions at each breakpoint to custom photography, every design decision was thoroughly thought-out.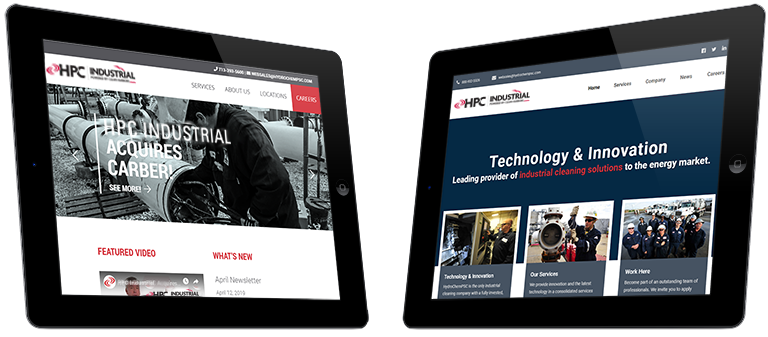 Aside from a completely new design, color pallet, photography, and even content, the site also sports the latest web technologies, including:
Progressive Web App (PWA)
Accelerated Mobile Pages (AMP)
Interactive Office Locations Map
Enhanced Site Search
Automated SEO
Accessibility
Automatic Performance Enhancements
Firewalled Security and Automatically Scaling Cloud Hosting
All that and much more rolled into a site that's easy and intuitive for site administrators to update and build on so employees and candidates get the very latest information in the most user-friendly form possible.