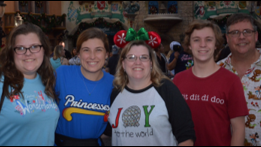 Leadership Message – Rick Pitman
October 10, 2019 |
Sarah Martin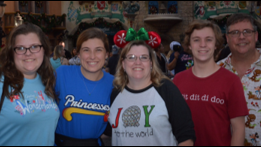 My name is Rick Pitman, and as Senior Vice President of EHST I spend a lot of time creating tools and strategies to equip our workers and leaders to perform their jobs safely and in compliance with regulations. My purpose at HPC Industrial is to make our company better by making the lives of our workforce better.
I strive to give our workers the best tools they need to build safe, productive and rewarding careers that they and their families can be proud of. I try to find a way to help people learn more, work more safely, and understand how they are part of a real family at HPC and if I brighten their day as well then that's a bonus!
My #1 reason for working safe is my wife Angie and my children Kelly, Tyler and Jocelyn. My wife is my best friend and I am so proud of her and my family. No amount of risk is worth keeping me from getting to see them every chance I can.
Every day when I am with our workers I think about who they are working for and who is most important in their lives. I try to do everything I can to give our family the tools they need so they can spend every moment they can with the people they love.
HPC truly cares about our workers and their families. This is seen when we are investing millions of dollars each year in safer technologies, better benefits, and more career opportunities. We also spend time getting to know our workers and their families, celebrating in the good times and offering prayers and support during difficult times. We are more than a business, we're a family.