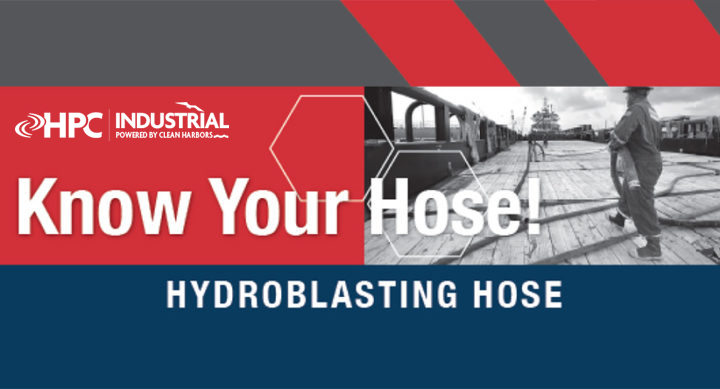 Know Your Hose
April 12, 2019 |
Sarah Martin
An unsafe hose is a ticking time bomb! We have partnered with Hufco to roll out new hydroblasting hoses. Old hoses need to be replaced with new Hufco hoses by December 31st, 2019. Following our new Hose Policy is key for your success at HPC Industrial.
To make sure you understand the difference between a safe and not safe hose we will be rolling out "Know Your Hose" posters to hang up at each location.
Hoses are color coded to show their strength Blue 20K, Green 15K, Orange 40K.
Appearance – Check the APPEARANCE of the hose prior to use – Look for nicks, cuts, abrasions, defects, and ruptures. A defective hose puts you at risk.
Inspection – Has the hose been INSPECTED? Check the hose to make sure it is still within its life limit. All hoses have a life limit of four years.
Tagging – Any hose assembly where the labeling is not clearly visible should be removed from service AND RED TAGGED.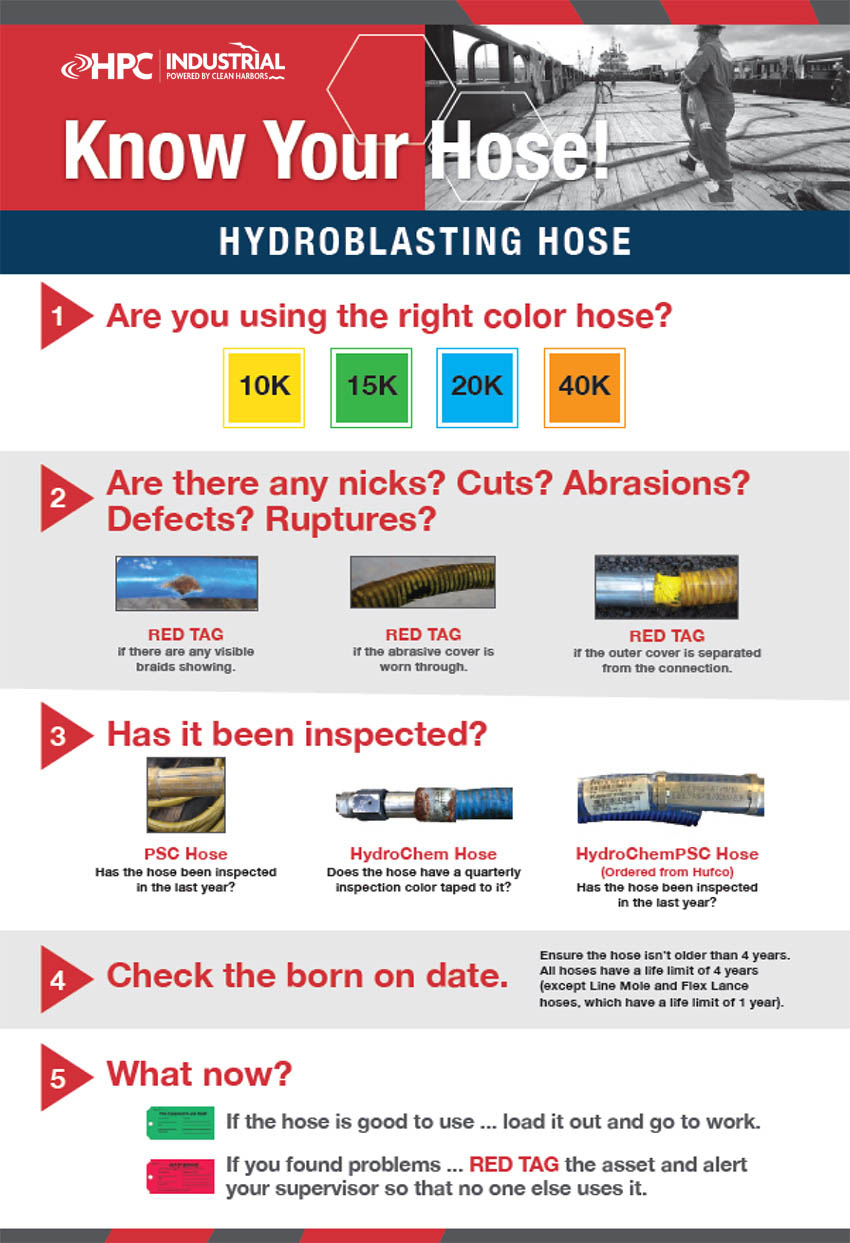 Need a new Hufco hose? Please call Daniel Beltran (713) 460-0810.