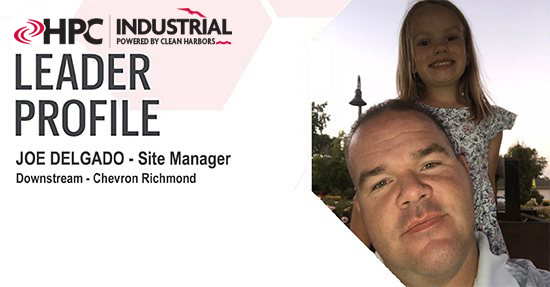 Leader Profile: Joe Delgado, Chevron Richmond Site Manager
March 25, 2019 |
Sarah Martin
Joe Delgado is Site Manager for the Downstream division in Chevron Richmond. He has work in the industry for over 16 years and promises to work safe for his two daughters and his family.
Joe promises everyday to work safe for his daughter, Kayla. He has worked for over seven years with HPC Industrial and has over 16 years experience in the industry.
He stays with the company because he likes having a career path that allows for growth and achievement and every day he goes to work it feels like he's working with a large family–which makes sense, since he works with his father Joe Senior and older brother, Chis.