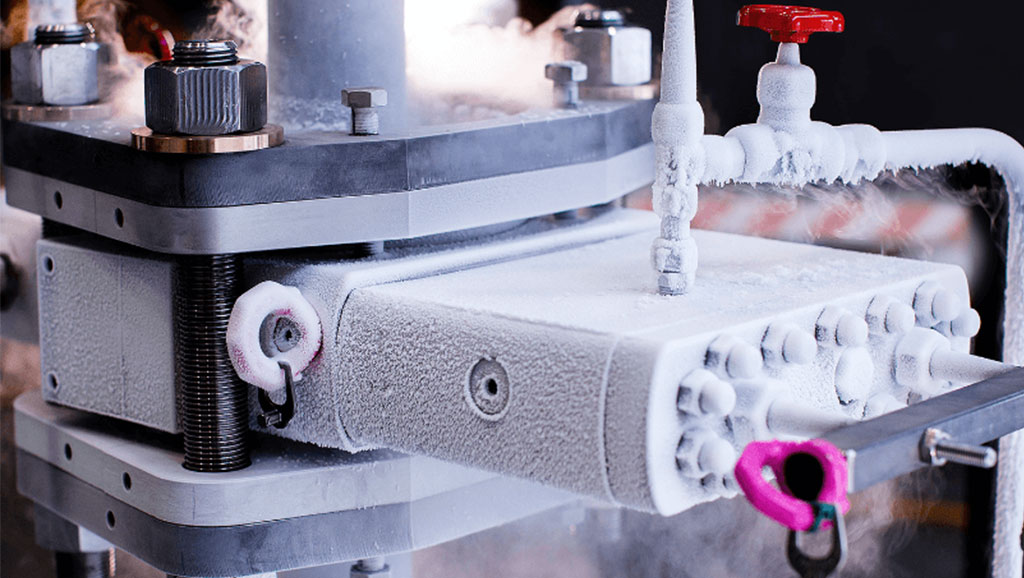 AOGV mechanical isolation arrives in U.S. energy sector
August 11, 2022 |
Michael McCue
IK-Group and HPC Industrial powered by Clean Harbors have introduced game-changing technology to the U.S. energy sector.
The Add On Gate Valve (AOGV) Mechanical Isolation Tool provides an insertion and retrieval mechanism for an isolation spade on any live flanged connection. This technology mitigates downtime at energy processing facilities for inspection and maintenance, which can be especially important for systems in continuous operation.
The first application of the AOGV will be completed at a refinery in the western United States. A site visit conducted by IK-Group and HPC identified a boiler feed water system that could benefit from the AOGV through a detailed 3D scan. A specially adapted, 6" 400# AOGV will be used to accomplish the assignment. IK-Group and HPC will work closely with the customer to ensure safety and efficiency throughout the installation and application process. To learn more about the AOGV, why you need it, and how it can benefit your facility, visit https://www.ik-worldwide.com/business-areas/aogv/ .